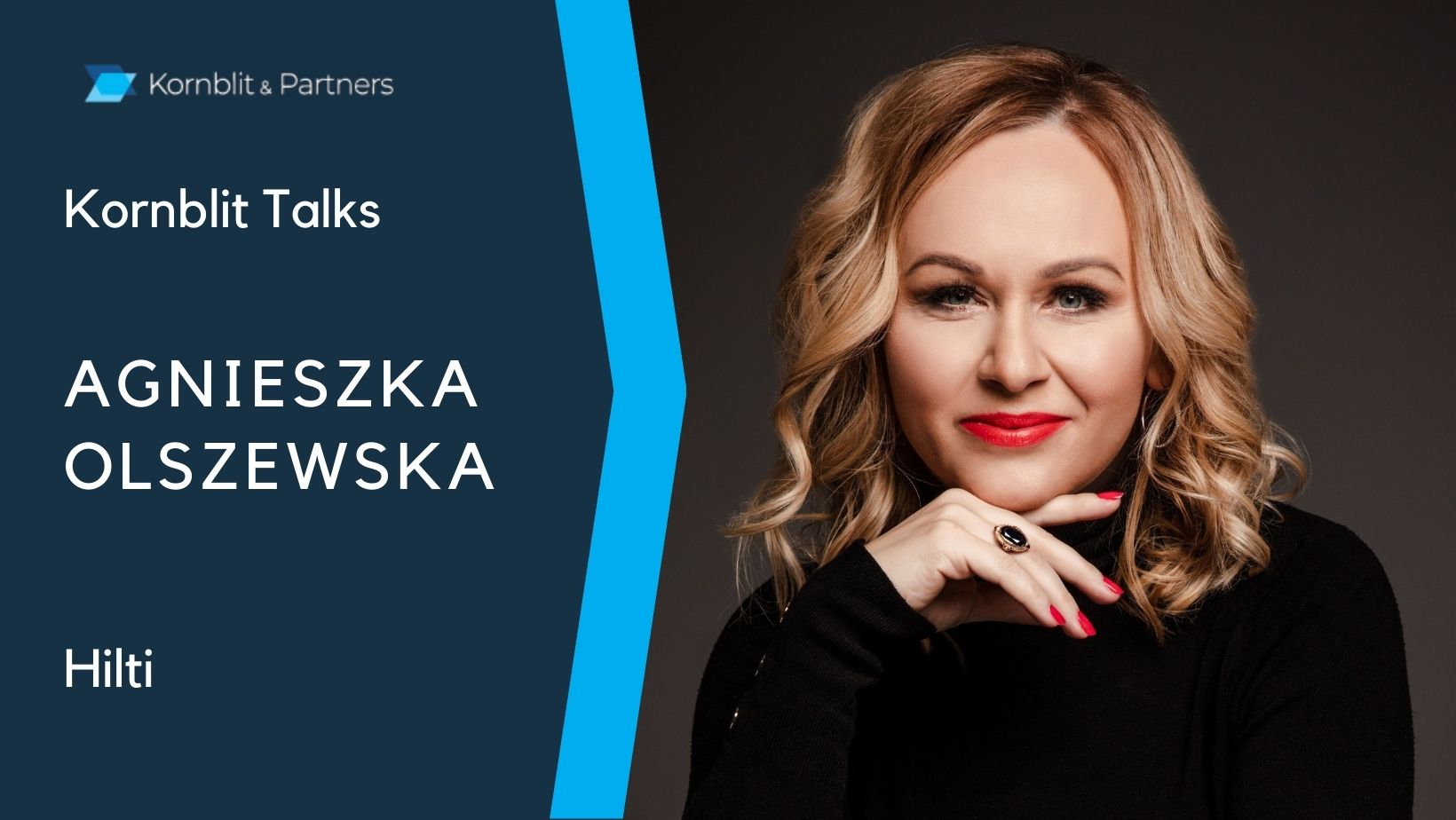 Kornblit Talks
What Would You Do If You Weren't Afraid?
I was 42, with two little kids and an offer to move to Switzerland for a global role. I think that could be a leap that no one in the company had ever made before. And it was a bit overestimated I must say. I made it, but... - starts her story Agnieszka Olszewska, Senior VP of Human Resources Central Europe Hilti Group.
Agnieszka Olszewska talks with a refreshing candor about the things we finally need to admit. This is about imposter that women in leadership roles have to deal with, courage that we need to embrace instead of stifling it inside and gender equality in a male-dominated industry.
Be sure to read this KornblitTalks (full text available in Polish version).
Then answer this question:  What Would You Do If You Weren't Afraid?