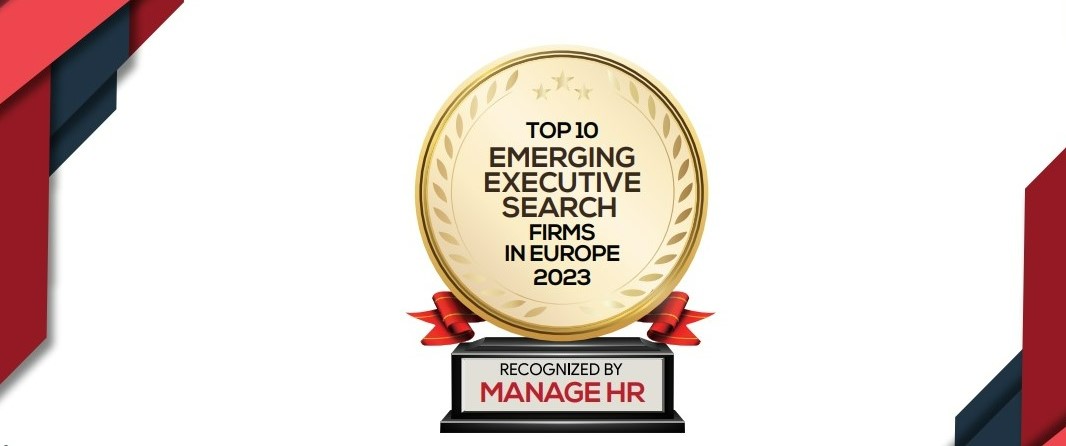 Trends
Kornblit & Partners featured among the Top 10 Emerging Executive Search Firms in Europe
Kornblit & Partners, executive search company, announced its recognition on Top 10 Emerging Executive Search list. Kornblit & Partners is the only company from Poland included in the Manage HR's 2023 roundup of the top developing executive search firms in Europe.
"This recognition comes during a pivotal time when many organizations are redefining their hiring processes, placing an even greater importance on relationships with strategic recruitment partners to help them accelerate their human capital in these transformative times. It confirms that expanding our market presence and broadening our consulting services, so we can even better help our clients manage their human capital through every stage of the employee lifecycle, is the right strategy" – said Jan Kornblit, Founder & CEO of Kornblit & Partners.
The firm brings its executive, board, CEO and leadership search and selection expertise to a broad range of companies. Kornblit & Partners takes ownership of end-to-end recruitment working with large global enterprises as well as with fast-growing mid-sized businesses. It's spans business and professional services in technology, financial, consumer and industrial sectors.
"We are happy to collaborate with clients who trust us to solve their most urging leadership needs, and to work with a marvelous team of consultants that overcome a challenge every time. For us, being distinguished as the only company from Poland in the European Top 10 Emerging Executive Search Firms is also an acknowledgment to the long-lasting client relationships we have established" – highlighted Marzenna Drzewiecka, Kornblit & Partners' Vice President.
For over 20 years Kornblit & Partners has been supporting its clients by combining data-driven recruitment approach and the expertise of knowledgeable consultants to help organizations shape the future of work. The company has successfully completed over 1,000 executive search recruitment processes as well as hundreds of bespoke support projects in challenging HR processes, including interim management, mapping and outplacement.
The boutique company launched Kornblit Talks, an educational project that promotes diversity at work – a series of interviews with market leaders and industry experts on people management within their organizations – from the employer branding stage, through the strategy of talent acquisition, development and leadership, to activation of 50 plus employees.
Manage HR is a magazine for professionals that follows a unique peer-to-peer learning approach. The magazine also brings thought leadership articles from the above C-level decision-makers reaching out to 110,700 qualified print subscribers across the UK and Europe and 65,000 digital subscribers globally. The Top 10 Emerging Executive Search in Europe by Manage HR is an annual ranking preceded by a multi-layered process of shortlisting. The listing is based on magazine's subscribers nominations of companies they believe are at the forefront of tackling pressing problems and who they can recommend to their peers. Parallelly, the market research team actively keeps track of all the companies indulging in innovative technologies through sources such as market reports, white papers, case studies. The Advisory Board which comprises industry leaders such as Senior HR executives, Senior Corporate Executives, and members of the Editorial Board, re-evaluates the list further to elect the final Top 10.